Over the past few years, a lot has changed in the way we connect online. Many businesses and communities relied on chat apps and email for a very long time. However, since the pandemic, many firms have relied on web video conferencing tools like Microsoft Teams. Now, with the addition of Sign Language View, they're growing even better. In a recent development, Microsoft is adding Sign Language View to the Teams app.
For its Microsoft Teams video conferencing system, Microsoft has included a new specialised sign language view. Users of sign language can choose up to two other participants. Their videos will be fixed in a central location so that the designated signers can be seen during the conference.
According to Microsoft, Teams users can choose whether to enable the capability for all meetings or just specific ones. This tool is especially helpful for deaf people. If they are internal to your company, sign language interpreters can be pre-assigned before a meeting begins. External interpreters, however, can only be allocated during a meeting via the Accessibility tab in the app's settings. For Teams meetings, Microsoft does not offer sign language interpreters.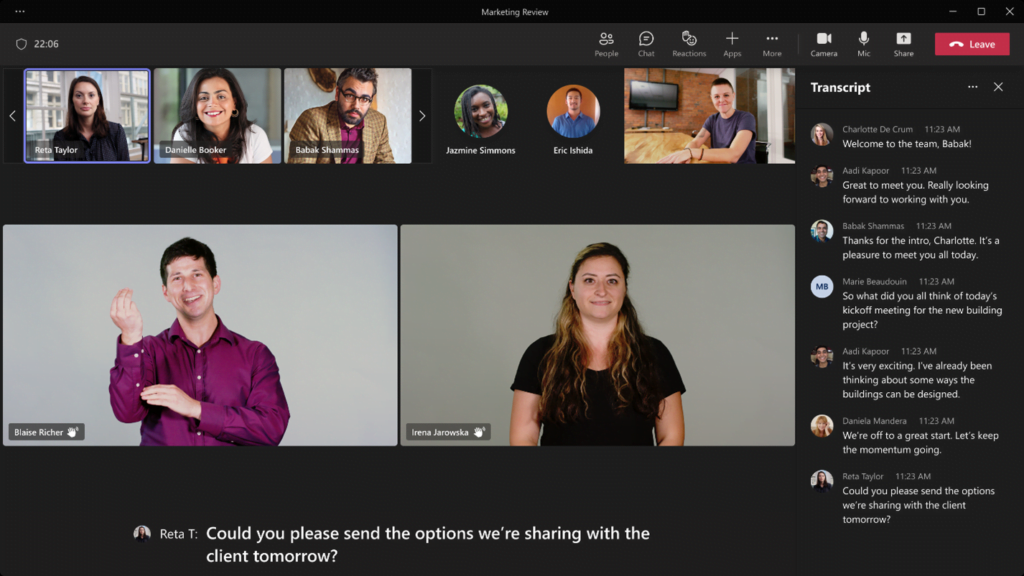 Also Read: MediaTek Dimensity 9200 Launched, may Debut With Vivo X90.
Microsoft received several requests from the deaf and hard-of-hearing community
Microsoft received numerous demands from the Deaf and hard-of-hearing community when developing Sign Language View, with the following being the most crucial:
Maintaining interpreters' and other signers' video feeds in a consistent location,
Ensuring that video feeds are the right size and shape to clearly display sign language, enabling participants to see up to two more signers at all times, and minimising time-consuming meeting setup procedures like pinning interpreters and putting on captions at the beginning of each gathering.
You may presently test out the new Accessibility window and the sign language view in the Public Preview, which you can enable personally if your company has done the same. According to Microsoft, both features will soon be available to Teams desktop and online clients for business and GCC customers.
Also Read: YouTube Releases Its Own Primetime Channels.