Google I/O 2023 is just around the corner and it promises to be one of the biggest events yet. With news teased by company CEO Sundar Pichai during an April earnings call. We can expect to see a flurry of new hardware and exciting developments for Android.
From what has been hinted at so far, this year's Google I/O looks set to be an event that will shape our digital future in ways unimaginable.
So what can we look forward to coming May 10th?
Let's explore some of the potential announcements Google may make at this year's I/O developer conference.
Pixel Fold
Google fans have been eagerly awaiting the arrival of Google's very own foldable phone, and the wait is finally over! The Pixel Fold is set to hit the market soon. Boasting a 5.8-inch 120Hz external screen and a 7.6-inch 120Hz internal display for ultimate viewing pleasure. The hinge promises to be almost gapless. It means that users won't have to worry about an unsightly gap in their screen.
And what about the battery life?
Rumors suggest that this phone can last 24 hours in typical usage, making it perfect for those who are always on the go. With the Pixel 7's Tensor G2 chip and 12GB of RAM, the Pixel Fold is promising to be a good multitasker. Although there have been rumors surrounding the camera suggesting it will have a 48MP or 64MP primary sensor. Google's trusty AI and Clean Calling functionalities are certain to deliver a unique and user-friendly experience.
Expect the price tag for all these features to be around $1,700 (Rs. 1,39,466.98), and slated for shipping in June.
In addition to Pixel Fold, google will launch its budget-friendly Pixel 7a phone for customers.
Pixel Tablet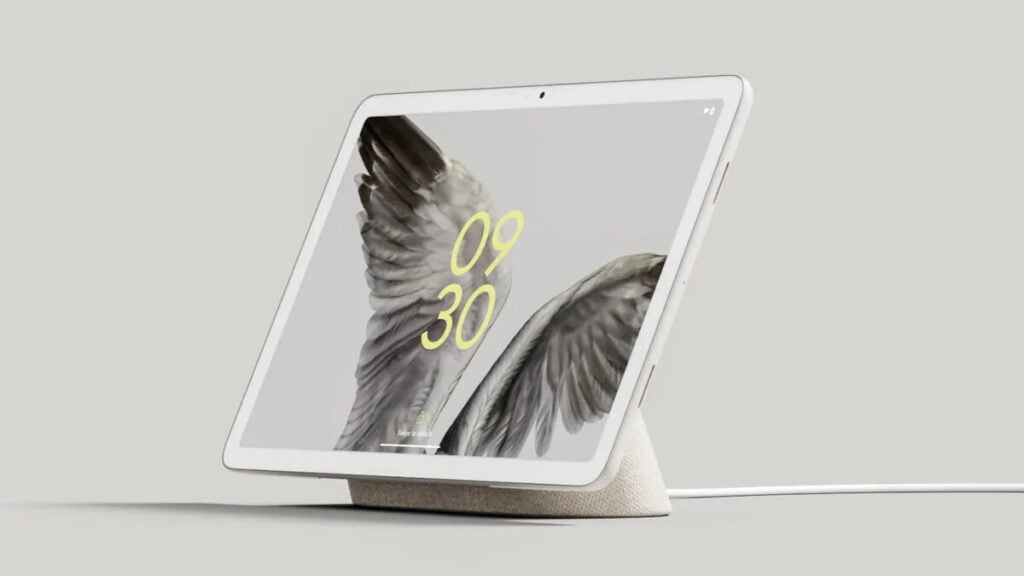 Google unveiled the Pixel Tablet at last year's I/O, and again later in the fall. All signs point to its return at this year's conference. This tablet is really two devices in one – it can be used handheld, but also easily transforms into a smart display thanks to a speaker dock. It features the same Tensor G2 chip as the Pixel 7 and has a nano-ceramic finish for added grip.
Leaks indicate an 11-inch tablet with 8GB of RAM, which may start at €600 (or about $660 in the US) for 128GB of storage and a dock included. This could be an attractive option when compared to pricier models like the Galaxy Tab S8 or iPad Air, as you'd be getting a combination of both tablet and smart display.
Android 14
At Google I/O 2023, the official launch of Android 14 is definitely something to look forward to. Beta versions have already been out since February, and the full stable version is expected to roll out in late summer. Regular updates have included improved accessibility, greater app security, extended battery life, and custom sharing features.
For more details, it looks like Android 14 will have a new Health Connect hub for fitness data, as well as an optional predictive back gesture that may become standard. Although these are small updates, they still show the attention to detail Google is putting into the OS. We can't wait to see what else Android 14 has in store for us later this year!
Google I/O 2023 looks set to be a packed event, with plenty of exciting announcements and developments. With the rollouts of both the Pixel Fold, Pixel 7a and Pixel Tablet, as well as the official launch of Android 14, it's clear that Google is going all-in on its device lineup.