The long-awaited Google Pixel Watch and the somewhat less contentious Pixel 6a appear to be nearing their retail launch. Evidence of both devices has begun to show in the back-end inventory system of a US airline. In addition to implying that a launch is imminent, we also gain some insight into the colours and storage options available for both smartphones.
According to one of our sources, the Pixel Watch has appeared in a US carrier's inventory system under the pseudonym "rohan." According to the database, the device will be available in three colours: grey, black, and gold.
Also Read: Sony Releasing VRR Feature For Its OLED TVs.
Google Pixel Watch Specs
According to this information, it will include 32GB of storage, which is twice the capacity of the Galaxy Watch4 and equals the Apple Watch for the largest storage available on a smartwatch. Because this carrier has yet to market a non-cellular wristwatch, it seems logical to assume that the Pixel Watch will be available in a cell-enabled version. We have yet to receive any pricing or release date information.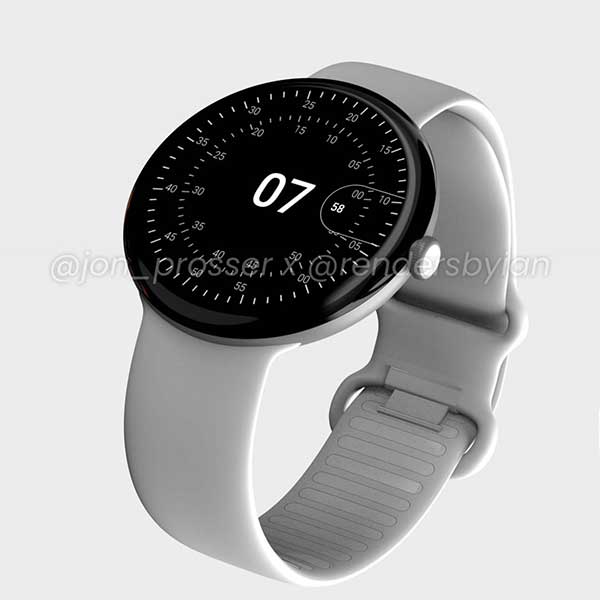 Our source also informs us that the codename "bluejay" has appeared in a carrier database, which you may recall is the codename for the Pixel 6a. The phone is also available in three hues, black, white, and green, according to the system.
There would be 128GB of capacity in all three colours. We haven't seen any pricing or release plans for the Pixel Watch yet, either.
Given that both of these devices are surfacing in carrier backends at the same time; it's likely that they'll launch at the same time. The Pixel 6a could ship in May, around the time of Google I/O, according to leaker Max Jambor. So it's completely feasible that all of this new hardware will arrive in time for summer.
Also Read: OxygenOS 12 Open Beta 1 Arrives in OnePlus 9R India Variant.