Seagate has secretly added four new versions to its Exos Mach.2 hard drive family, which uses two actuators and offers larger capacity and improved performance. With capacities of 16TB and 18TB, the new Exos 2X18 HDDs can equal SATA solid-state drives in sequential read and write rates (up from 14TB with previous generation).
Six models make up the new Seagate Exos 2X18 family: two 18TB HDDs with a SATA 6 Gbps and SAS 12 Gbps interface and two 16TB SKUs with the aforementioned interfaces. There is always an encryption option for SAS drives.
Also Read: YouTube Releases Its Own Primetime Channels.
The new Exos Mach.2 HDDs are the fastest in the world, Seagate Claims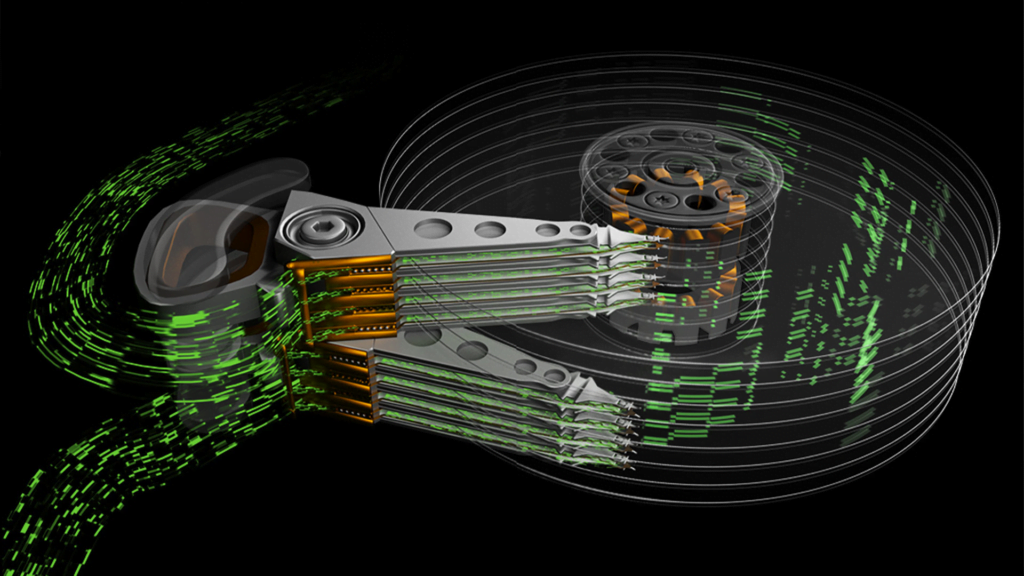 These are the fastest HDDs in the world according to Seagate. The company also claims that the Exos 2X18 SATA version boosts with a maximum sustained transfer rate of 554 MBps. On the other hand, SAS models are certified for a maximum sustained transfer rate of 545 MBps. All four drives had 304/560 random read/write IOPS and an average latency of 4.16 ms (4K QD16).
Each drive has two actuators that can operate in parallel, thereby making it two drives in one. As a result, they can be set up with 9TB and 8TB of storage for each actuator. Internally, it has a RAID 0 setup-like appearance. I/O requests are both actuators are simultaneously fed via dedicated data lines. The new 2×18 drives outperform the 2×14 generation marginally in speed. Those provide 524MB/s maximum sustained speeds. The drives are now comparable to SATA SSDs thanks to the most recent capacity increase.
Also Read: Android Auto Retiring Support For Older Android Phones With Forced Update.
That applies to their sequential transfer rates, at least. In terms of seek times, mechanical drives will never be able to compete with solid-state. It occurs almost instantly on a solid-state drive and takes less than 20 microseconds. The latency for the 2×18 drives is 4.16ms according to Seagate's specification sheet. To an end user, that would be a lifetime, but since these are business drives, it's a different story. They're not meant to fit into your gaming PC; racks are.
VIA: storagereview