Apple has already released iOS 16.1 and iPadOS 16.1 and now the company is gearing up to release iOS and iPadOS 16.2. The firm might roll out the Freeform app along with continual improvements in the Stage Manager on the iPad. Plus, we are also sure that Apple will also release some fixes and minor tweaks. However, there is no news about the SharePlay gaming support and the Satellite Emergency SOS feature on the devices.
Also Read: Vivo X90 Series Launched: All You Want to Know.
New Features on iOS 16.2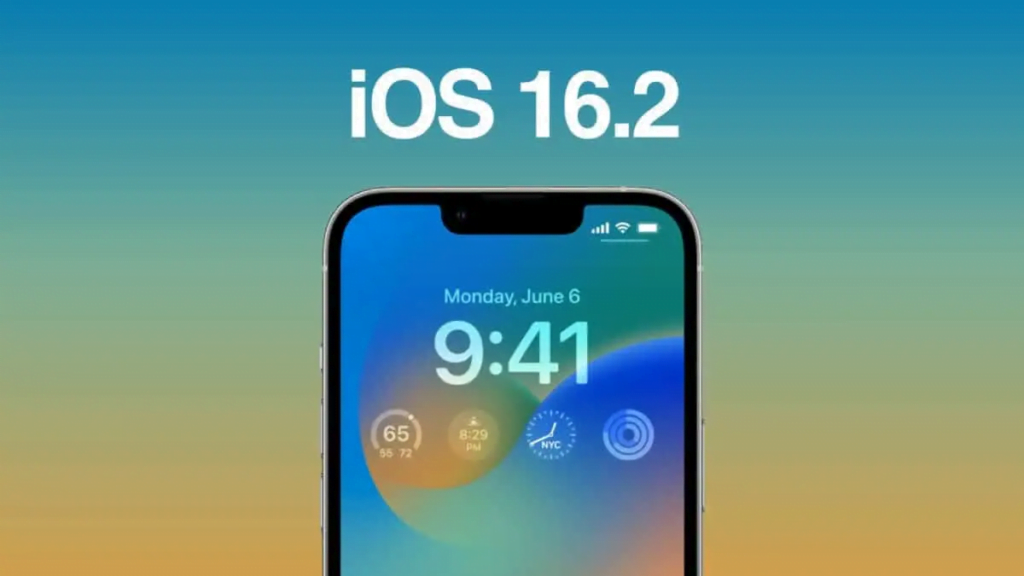 Here is the list of all the features that are included in the iOS 16.2 beta. However, there might be some features that we might miss, so we will keep on adding new features to the list.
iCloud Backup encryption: Apple is rolling out several new privacy features with iOS 16.2. These include iCloud encryption, security key support, and iMessage Contact Key Verification.
10-minute AirDrop limit: The company will also change the AirDrop everyone setting to 10 minutes at a time with iOS 16.2. Apple first bought this change in China and now the rest of the world will receive it.
Sleep and medication widgets: iPhones will also receive new lock screen widgets for sleep data and medication tracking from the Health app.
Freeform app: One of the most notable additions to iOS 16.2 is the Freeform app. It first came to light at WWDC this fall. Freeform is a whiteboard productivity app for iPhones and other Apple products. It lets users collaborate with friends and others on a digital whiteboard sharing notes, files, and more.
New Home Architecture: Users will also get the option to update their Home to a new architecture. According to Apple, this architecture is faster and better. The company will also release updates for hub devices, including HomePod, and Apple TV.
Also Read: iCloud Users On Windows Are Seeing Photos and Videos From Other People.
iOS 16.2 Changelog
Freeform
– Freeform is a new app for working creatively with friends or colleagues on Mac, iPad and iPhone
– A flexible canvas lets you add files, images, stickies, and more
Drawing tools let you sketch anywhere on the canvas with your finger
Apple Music Sing
– A new way to sing along with millions of your favorite songs in Apple Music
– Fully adjustable vocals let you duet with the original artist, sing solo, or mix it up
– Newly enhanced beat-by-beat lyrics make it even easier to follow along with the music
Advanced-Data Protection for iCloud
The new option expands the total number of iCloud data categories protected using end-to-end encryption to 23 — including iCloud Backup, Notes, and Photos — protecting your information even in the case of a data breach in the cloud
Lock Screen
– New settings allow you to hide wallpaper or notifications when Always-On display is enabled on iPhone 14 Pro and iPhone 14 Pro Max
– Sleep widget lets you view your most recent sleep data
– Medications widget lets you view reminders and quickly access your schedule
Game Center
– SharePlay support in Game Center for multiplayer games so you can play with the people you are on a FaceTime call with
– Activity Widget allows you to see what your friends are playing and achieving in games right from your Home Screen
Apple TV
– Live Activities for Apple TV app let you follow your favorite teams with live scores right on your Lock Screen or in Dynamic Island on iPhone 14 Pro and iPhone 14 Pro Max
Home
– Improved reliability and efficiency of communication between your smart home accessories and Apple devices
Update: Apple iPhone users in India can now download iOS 16.2 with 5G support.