OnePlus revealed OxygenOS 13, which is based on Android 13, at the release of the OnePlus 10T 5G. With the new OS, the company claimed to be providing the customers with a simple design and ease of use. To update the OxygenOS's visual appeal, OnePlus is using the Aquamorphic Design. The inspiration for name "aqua" came from amorphous qualities of water. Customers will enjoy OxygenOS 13's design with softer, rounder edges for a more comfortable viewing experience.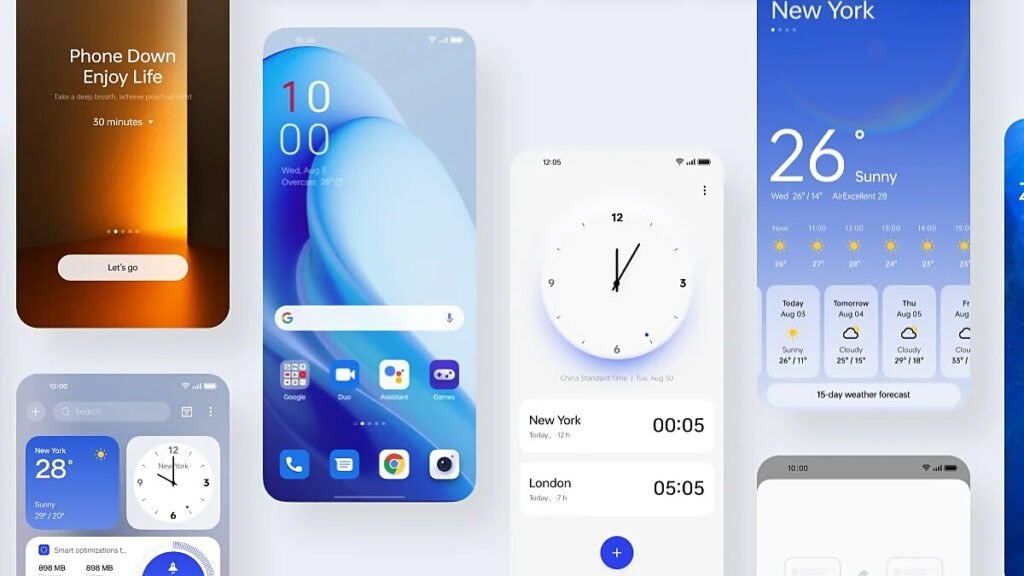 Feature and techniques of new OxygenOS 13
As for its features, OnePlus mentioned functions like its AI System Booster, which is designed to maximize RAM allocation. Along with that it also ensures to enhance the app switching speed. We certainly hope this helps the company shed its previous reputation for aggressive background app killing. OxygenOS 13 will attempt to push the new hardware to its limits with its HyperBoost performance mode.
Also Read: Google to Introduce a New Audio Switching Technology Based On Fast Pair.
" Although a lot of material isn't very brand-new, it is being modified along with everything else for a significant update. They are including the feature Sidebar Toolbox, which is similar to Oppo's ColorOS, in OxygenOS 13 and house quick-access app folders. Additionally, the new OnePlus OS brings updates to existing features like Nearby Share and App Streaming and new ones like spatial audio and compatibility for Dolby Atmos.

They are also including a new security function called Private Safe 2.0 with OxygenOS 13. The updated version of Private safe ensures the safety of the data, documents, and media files of the virtual safe. No other programs on the smartphone can access these files.
Compatible Devices

The OnePlus 10 Pro will be the first device to receive the OxygenOS 13 update, according to OnePlus. The update will thereafter be available for flagship phones like the OnePlus 8, OnePlus 8 Pro, OnePlus 8T, OnePlus 9, OnePlus 9 Pro, OnePlus 9R, OnePlus 9RT, and OnePlus 10R.
Regarding the Nord product line, the OxygenOS 13 upgrade will work with the OnePlus Nord 2, OnePlus Nord 2T, OnePlus Nord CE, OnePlus Nord CE 2, and OnePlus Nord CE 2 Lite.
Also Read: Samsung Galaxy Watch 5 Series Will Offer Better Battery Life to the Users.