According to persistent reports, Samsung is just months away from introducing its next generation of foldable phones. It's all but certain that the Galaxy Z Fold 4 and Galaxy Z Flip 4 are the company's next flagships. The former is likely an ultra-luxury smartphone, while the latter is supposed more of an inexpensive entry point into Samsung's foldable cosmos. Anyways, here's everything we know about the Samsung Galaxy Z Flip 4 so far.
Samsung Galaxy Z Flip 4 specifications and design
Design
It appears that Samsung was pretty happy with the design of the Galaxy Z Flip 3 as the leaked renders paint the same picture for the upcoming Galaxy Z Flip 4. In other words, the Galaxy Z Flip 4 looks identical to Galaxy Z Flip 3. The renders were shared by tipster Steve Hemmerstoffer.
The phone has the same vertically stacked dual-camera configuration on the back; a secondary screen, and an inner display with a centered punch hole, according to the images. However, Hemmerstoffer points out that the device's dimensions have changed slightly.
Also Read: Vivo V25 Series to Release In Mid-July in India.
Specifically, the Z Flip 4 will have a 6.7-inch display and dimensions of 165.1 x 71.9 x 7.2mm, as per Hemmerstoffer. On the other hand, the Galaxy Z Flip 3 measures 166 x 72.2 x 6.9mm, making it significantly shorter and narrower but also slightly thicker.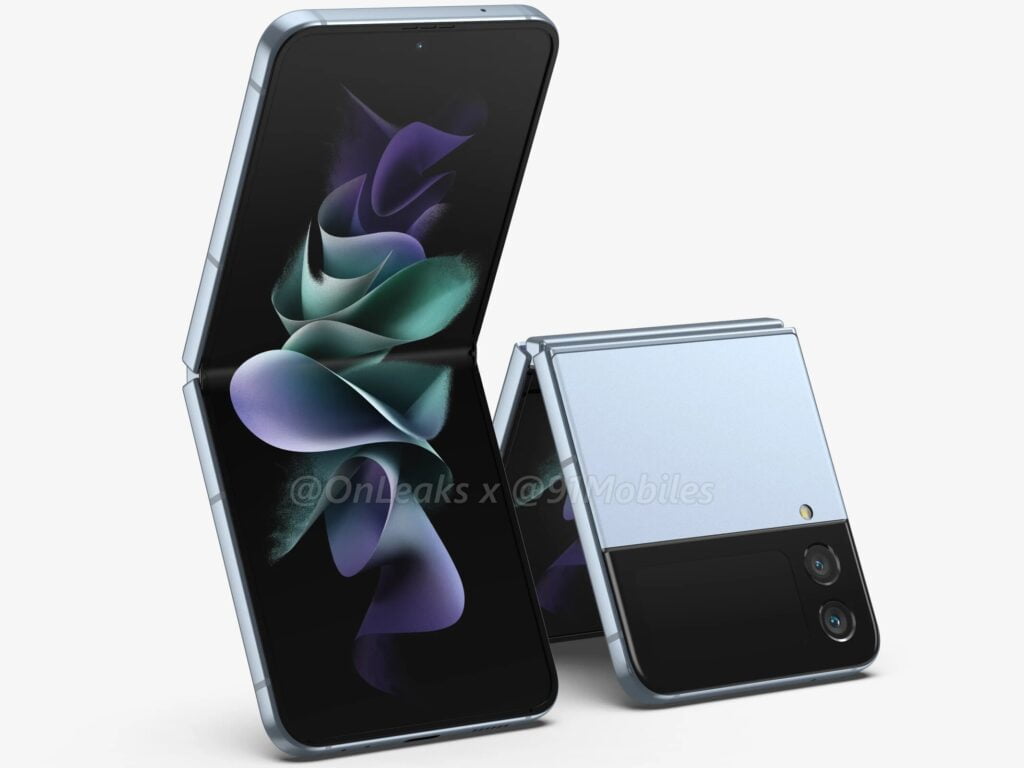 What's more, we came across real-world photographs of the phone as well, confirming the leaked renders. YouTuber TechTalkTV posted these, claiming that the Samsung Galaxy Z Flip 4 is lighter than the Z Flip 3. Samsung has also shortened the bezels and worked on the crease to make it less obvious, according to him. The photographs have been leaked and may be seen here.
Specs
Yogesh Brar, a well-known source, disclosed crucial Galaxy Z Flip 4 specifications online in a tweet. Under the hood, the device will come equipped with Snapdragon 8 Plus Gen 1 SoC., Qualcomm's enhanced chip offers a 30% efficiency boost and a 20% performance bump over its predecessor. The processor will arrive coupled with 8GB of RAM and 256GB of storage.
Moreover, the device will draw power from a 3,700mAh battery with support for 25W charging speed. It should offer a 400mAh boost over the Galaxy Z Flip 3 and faster charging over the Z Flip 3's 15W technology. As for the display, the device will don a 6.7-inch AMOLED screen with a refresh rate of 120Hz. Plus, it will also feature a 2.1-inch external display.
For imaging, the device will feature a dual 12MP rear camera configuration and a 10MP selfie shooter.
Also Read: OnePlus 10/10T Renders Leaked, Looks Much Like 10 Pro.