Xiaomi has finally announced the latest MIUI 14 based on Android 13. The company has also unveiled a new flagship series. However, we are going to talk about the new MIUI 14 update in this article. 
The new MIUI version brings several visual changes, new features, and improve connectivity between devices. Surprisingly, Xiaomi also managed to reduce the size of the firmware update. Let's talk about the update in detail.
Also Read: LastPass Password Manager Hacked Once Again.
Xiaomi MIUI 14 Performance and update size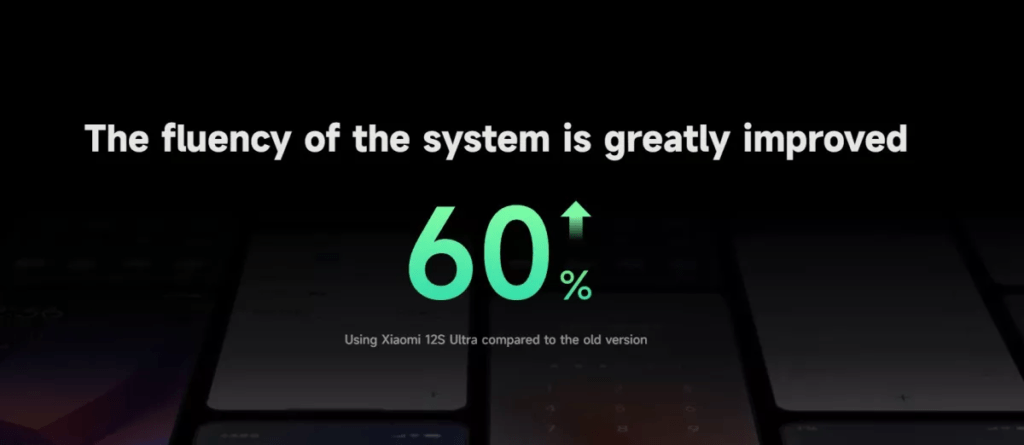 Xiaomi focused a lot on performance when it announced the MIUI 14. The technology firm tried making the update as lightweight as possible. Plus, the software feature a new MIUI photon engine. It will allow third-party developers to develop more power-efficient apps.
Moreover, Xiaomi also managed to reduce system memory footprints greatly. Now, users can uninstall everything except 8 apps. Plus, Xiaomi says that it managed to improve system fluency by up to 60%.
The most notable aspect of the MIUI 14 update is its size. The new update takes less storage space when compared to the last version of MIUI. What's more, the company has also added an app cleaning feature. It will compress low-frequency apps and save one copy of duplicate files instead of managing all the copies.  
Additionally, the software is also carrying a new notification management feature. After installing the update, users can close the resident notification with just one swipe. Plus, users will have to authorize it if they want to see notifications of newly installed apps.
Furthermore, Xiaomi's new software is also privacy-centric. It will perform all the actions locally on the device. In other words, no user data will be stored on the cloud.
New AI-related features
The new MIUI 14 also packs several new AI features. For instance, it can extract text from images. Plus, they can also copy text directly from an image in the Gallery. As of now, the feature supports up to 8 languages. Plus, a live captioning feature for video conferences is also available.
Further, Xiaomi has also enhanced the Mi AI voice assistant. Now, users can scan, translate, and filter spam using the app.
Also Read: Realme GT Neo 5 Series To Feature 240W Fast Charging, Better Camera.
Improved MIUI Interconnection
With MIUI 14, users will be able to easily connect with other ecosystem products. According to the company, the two major interconnect centers support over a billion devices. Then there are improvements to Xiaomi Magic center. It is a platform that will allow users to easily managed the Xiaomi ecosystem products. It will now offer better interconnection speeds to the users. Specifically, it will offer about 50% improvement in earphone connectivity, 12% in mobile TV connection, and 77% in picture transmission during streaming.
Other features
Xiaomi claims that the new update is even more family-friendly. In fact, it does offer various family-related services. Users can create groups with up to 8 members and assign them roles with different permissions. Additionally, it will also allow users to share photo albums with their family groups. Anyone who is a part of that group can view and upload new pictures.
On top of that, users can also keep track of their family members' heart rates, blood oxygen, and sleep. Lastly, it will also offer various parental control options.
Xiaomi MIUI 14 Design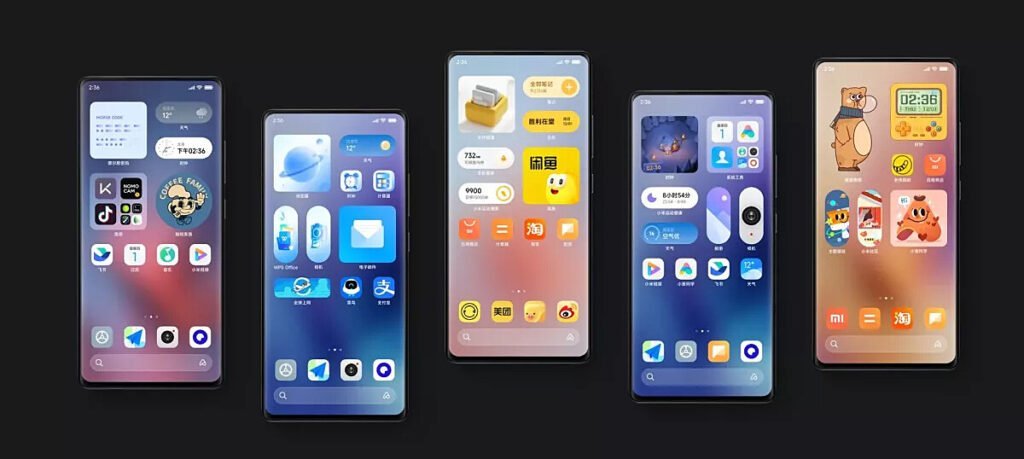 Xiaomi is offering a remarkable overhaul with the latest MIUI 14 update. The new changes include new icons and more. Specifically, now the icons are larger in size and the company is also providing an option to adjust the icon size. Besides that, the new update also brings new widget formats and home screen folders delivering more flexibility to the users.
Moreover, the update also brings new pet and plant widgets similar to Pixel Pals app for iOS. Users can interact or play with the widget after adding it to the home screen.
Also Read: Microsoft New Update Brings Fixes for Windows 11 Gaming Issue.