Are you looking for a budget-friendly pair of earphones with active noise cancellation (ANC) technology? If so, the OnePlus Nord Buds 2 might be worth considering. The second generation of OnePlus' popular wireless earbuds has been updated with ANC, in addition to some other tweaks and improvements that make them one of the best value options on the market.
In this blog, we'll take a deep dive into these buds to see if they're worth your hard-earned money.
Overview of the OnePlus Nord Buds 2
OnePlus is known for producing high-quality smartphones and accessories that offer premium features at a budget-friendly price. Last year's release of the Nord Buds set the bar high for wireless earbuds in the budget category. Now, with the launch of the Nord Buds 2, OnePlus is expanding on the success of the original by adding active noise cancellation (ANC) to the equation.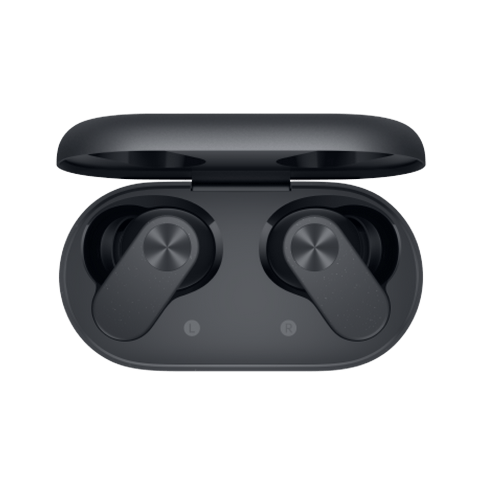 The design and features of the second generation remain largely unchanged, but with subtle improvements to enhance the user's listening experience. The addition of ANC to the already impressive list of features makes the Nord Buds 2 a stand-out option for those looking for great sound quality without breaking the bank.
With its impressive features and competitive pricing, the Nord Buds 2 are sure to be a hit among audiophiles and casual listeners alike.
Also Read: OnePlus Nord CE 3 Lite 5G: Here's What We Know So Far!
OnePlus Nord Buds 2:Audio & ANC Performance
The Nord Buds 2 have taken strides in improving upon the original Buds model with more natural bass and improved clarity in the mid-tones. The genuine thump that the originals lacked is now a reality with these newer earbuds. However, the major addition and headlining feature is active noise cancellation.
While it is effective in muting consistent low-frequency sounds, it only partially mutes higher-pitched frequencies. Nonetheless, it can still filter out unpleasant noises such as fan noises from electronic devices. Overall, the Nord Buds 2 are a great improvement from the originals and provide a richer audio experience.
OnePlus Nord Buds 2:Design and Features
The OnePlus Nord Buds 2 has arrived on the scene with a sleek, recognizable flat-stemmed design that fans of the first-generation model will appreciate. The earbuds maintain the same size and boast 12.4mm drivers along with a titanium-coated diaphragm, ensuring quality sound performance.
Available in two colorways, Lightning White or Thunder Grey, the earbuds feature a delightful speckled pattern reminiscent of outer space.
With an impressive 25 dB ANC, Dolby Atmos support, and a waterproof rating at IP55, OnePlus' latest earbuds have set the bar high for competing brands in the audio-tech space.
With a respectable 36 hours of music playback and quick charging capabilities, this device is perfect for music aficionados who are always on the go.
Value for Money
If you're in the market for budget wireless earbuds, the OnePlus Nord Buds 2 are definitely worth considering.
With an attractive design and an affordable price point of ₹2,999 in India, these buds are a top contender in the market.
You'll get great value for your money with features like ANC, good battery life, and a comfortable fit. Whether you're looking for earbuds for your daily commute or for working out, the OnePlus Nord Buds 2 offer a great option for those on a budget.