Apple enthusiasts are eagerly for the company's latest iPhone. It might arrive on the scene in September 2023. That said, 3D artist Ian Zelbo has provided an early preview of what the upcoming iPhone 15 Pro may look like. On top of that, renders based on a CAD model from a reliable case maker, reveal several potential changes to the iPhone 15 Pro design.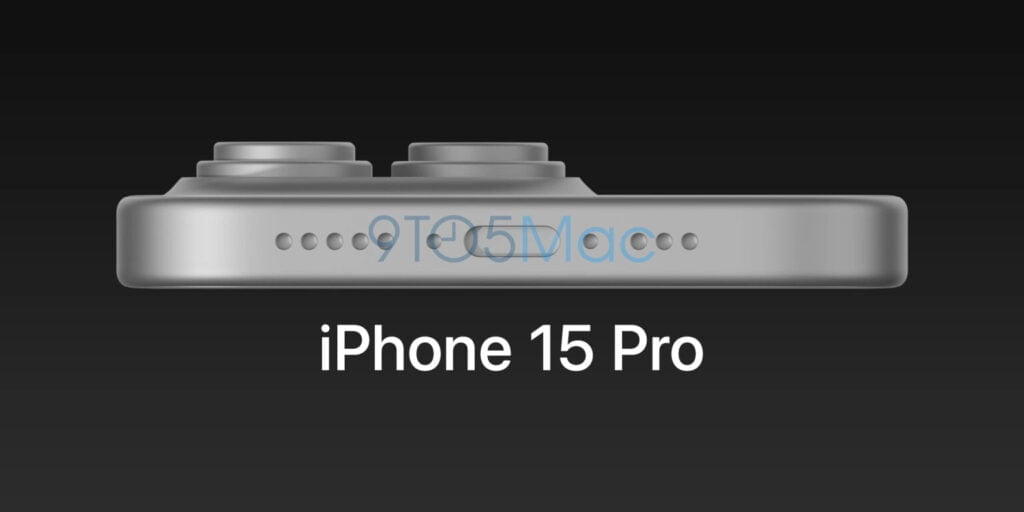 One of the most significant changes in the renders is the presence of the USB-C Charging Port. The iPhone 15 Pro may feature a USB-C port. This move follows a push by the European Union to make USB-C the standard for portable device charging. With this change, Apple may opt to transition its entire line of iPhones to USB-C.
Also Read: Google Bard Unveiled, Here Are the Key Details.
3D Renders and Leaks Provide Early Glimpse of Upcoming Apple iPhone 15 Pro Design
Curved Edges and Frame
The iPhone 15 Pro appears to have a new glass edge design, which seamlessly transitions into the frame. The frame itself also has a more curved shape than previous models, similar to that of Apple's latest MacBook offerings.
Upgraded Camera
The camera bump on the rear of the iPhone 15 Pro seems to have increased in size, indicating that the device may feature upgraded sensors. However, the layout of the rear camera looks similar to previous models, with thicker camera lenses.
Capacitive Volume Rocker and Smaller Mute Button
The volume rocker on the side of the phone appears to have capacitive buttons instead of physical ones, as rumored. The mute button is also expected to feature a new, smaller, and rounder design than its current look.
Thinner Bezels
The 3D renders also show that the iPhone 15 Pro may have thinner bezels than its predecessor, providing a larger screen-to-body ratio.
Potential Changes Before Launch
It is important to note that the 3D renders are based on an early CAD model, and Apple's final design could change before launch. However, given the accuracy and frequency of recent Apple leaks, these renders may provide an early look at what the final product may look like.
Also Read: Air Conditioner Buying Guide 2023: Everything You Need to Know.