The OnePlus Open is now official after many months of hype and leaks! Being the company's first foldable phone, expectations are high for it, with many expecting it to be one of the best folding phones available. Now that it's out, the question on everyone's mind is, should you buy it? That's what we're looking to answer with our in-depth look at the brand-new folding phone, so keep reading to find out!
OnePlus Open: Design and Build
The first thing to take a look at with the OnePlus fold is its design and build, and the OnePlus Open is no slouch in this department. From a purely visual standpoint, it's a great-looking device. This time around, OnePlus' motto is "No Compromises," and it shows in the fit and finish here. It's made with fascinating materials like vegan leather, ceramic, and a proprietary alloy frame.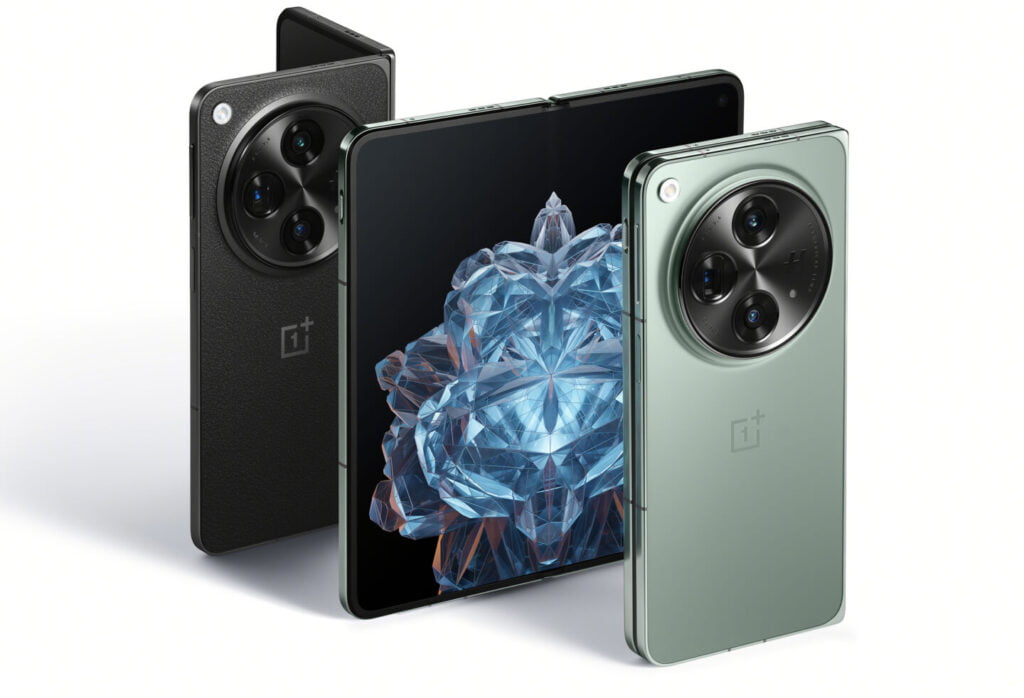 Size-wise, the device sits on the upper echelon of foldable, being larger than the Samsung Galaxy Z Fold 5 and Google Pixel Fold. On the front cover of the device, you get the 6.310-inch LTPO3 Super Fluid AMOLED display. Flip the device open, and you'll find the huge 7.82-inch OLED display. The hole-punch selfie camera sits in the right corner of the larger display, while the cover display's selfie camera sits in the middle.
There are, however, some clear cons with the OnePlus Open's design. The issue that is most immediately apparent is its lack of IP rating. At IPX4, it's only splash-resistant, and dust will still creep into the crevices of the device. Otherwise, it's a solid device with a nice design, even if it is basically the same as its sister product, the Oppo Find N3.
OnePlus Open: Specifications and Performance
The specifications here are top-notch stuff, that you'd expect from a device at this price point. Every single aspect of this smartphone is flagship level, OnePlus has truly spared no expense this time around. We've broken down the spec sheet below in a more digestible format for your perusal.
Folding Display: 7.82-inch Foldable LTPO3 OLED 120Hz display @ 2268×2440 with peak brightness of 2800 nits and Dolby Vision support
Cover display: 6.31-inch LTPO3 OLED, 120Hz display @ 1116×2484 with Ceramic Guard.
Chipset: Qualcomm Snapdragon 8 Gen 2, Octa-core (1×3.20 GHz Cortex-X3 + 2×2.8 GHz Cortex-A715 + 2×2.8 GHz Cortex-A710 + 3×2.0 GHz Cortex-A510); Adreno 740 GPU.
Memory: 16GB LPDDR5X RAM; 512GB UFS 4.0 internal storage.
Rear Camera Setup: Main: 48 MP, f/1.7, 24mm, 1/1.43″, 1.12µm, multi-directional PDAF, OIS Telephoto: 64 MP, f/2.6, 70mm, 1/2″, 0.7µm, PDAF, OIS, 3x optical zoom, 6x in-sensor zoom Ultra wide angle: 48 MP, f/2.2, 14mm, 114˚, 1/2″, 0.8µm, PDAF
Front cameras: Main: 20MP, f/2.2, 20mm, 1/4″, 0.7µm; Cover: 32MP, f/2.4, 22mm, 1/3.14″, 0.7µm.
Video Recording: Rear camera: 4K@30/60fps, 1080p up to 480fps, gyro-EIS, HDR10+, Dolby Vision; Front camera: 4K@30fps, 1080p up to 30fps, gyro-EIS.
Software: Android 13, OxygenOS 13.2.
Battery: 4805mAh battery with 67W wired fast charging.
Connectivity: 5G; eSIM; Dual SIM; Wi-Fi 7; BT 5.3, aptX HD; NFC.
When it comes to performance, the OnePlus Open delivers on all expectations. It benchmarks slightly below many devices in its price bracket, but in real-world performance, it glides. Anything you could want it to do, it will handle flawlessly. It's still entirely a flagship device after all, and it performs like it too. Simply put, if you're looking to buy the OnePlus Open, performance is the least of your worries.
OnePlus Open: Cameras
Moving onto the cameras on the OnePlus Open, we're once again faced with an excellent setup. We have three main shooters on the back a 48MP primary shooter, a 48MP ultrawide lens, and a 64MP telephoto lens with 3x optical zoom and 6x in-sensor magnification. For selfies, we have a 32MP on the cover display and a 20MP selfie shooter on the inner display.
The primary shooter uses a 52MP Sony LYT-808 sensor, though it effectively outputs 48MP resolution images. It's also important to note that Oppo/OnePlus collaborated with Hasselblad to optimize these cameras. The result is an excellent shooting experience, with both the telephoto and ultrawide cameras being some of the best in their class.
Video is also a joy to shoot on the device, with all the bells and whistles you could ask for. The main camera records high-quality 4K video at 60fps, with plenty of detail and OIS to keep things stable. Ideally, you'll always want to use the main camera for video. If needed, however, the telephoto and ultrawide cameras also shoot decent 4K videos, though only with the always-on EIS.
When low-light situations kick in, shooters outside of the main camera become fairly lackluster. Granted, the main camera itself does an admirable job in low light. It's not the best video recording you'll find, but it's certainly above average, even in its class of devices. The camera software gives you plenty of control over the shooting experience which is great.
OnePlus Open: Software
Among all its strengths, it's surprisingly the software where the OnePlus Open seems to falter. It's odd, as OnePlus has never truly struggled with providing a satisfying software experience, but here we are. OxygenOS 13.2 is built on Android 13, but it feels somewhat unfinished. Most of the time, it works exactly as you'd like it to, but minor hiccups here and there make for an unpolished experience.
The OnePlus Open can sometimes struggle to fit apps properly, resulting in odd formatting. The phone treats its internal folding displays as two separate screens instead of one large unit. The result is that many widgets and apps get stretched to fit the larger half of the display, while the smaller half's display content can feel fairly disproportionate. It's not a big issue, but it does lend to the unpolished feel.
Outside of these minor problems, the software generally flies. It does require some finagling here and there, but it performs well. Some features you would naturally expect on a foldable like the ability to change the default number of apps on a row are missing, but those can be fixed with a launcher.
OnePlus Open: Connectivity and Extras
Not too much to say here, the OnePlus Open has all the connectivity options under the sun to play with. It features eSIM support, Wi-Fi 7 support, and BlueTooth 5.3, keeping it at the top of the ladder in connectivity options. Naturally, NFC is also here, as you'd expect. 5G is the standard for the device, and overall there's really nothing to complain about in this department.
OnePlus Open: Should You Buy?
Ultimately, whether you should buy the OnePlus Open or not comes down to your priorities in a foldable phone. At ₹139,999, it's also a fair bit cheaper than its competition, the Samsung Galaxy Z Fold 5. It also possesses top-notch performance, a fantastic camera setup, and a uniquely premium design ethos. Size is also a factor if you'd like a foldable a bit larger than Samsung's offering.
For the cons, the only real apparent problems it has are its lack of an IP rating and minor software issues. OxygenOS's problems will probably be ironed out over time, so those aren't too much of a problem. We'd say, if you're eyeballing the OnePlus Open as an option, wait for a month or two to see if OnePlus improves on the device first, as that's the only real roadblock to recommending this excellent device right now.
OnePlus Open: FAQ
1. How much does the OnePlus open cost in India?
The OnePlus Open costs ₹139,999, a fair bit cheaper than its main competitor, the ₹ 164,999 Samsung Galaxy Z Fold 5.
2. Is the OnePlus Open waterproof?
No, the OnePlus Open is not waterproof. It's only rated IPX4, meaning it can take some splashes of water, but can't and should never be submerged in water, even briefly.
3. What chipset does the OnePlus Open have?
The OnePlus Open runs on a flagship Qualcomm Snapdragon 8 Gen 2 chipset.
4. Does the OnePlus Open support Stylus?
Like the Oppo Find N3, the OnePlus Open supports styluses, particularly the Oppo Pen that released with the Oppo Find N2.
Also, read about:OnePlus's First Foldable Phone: The OnePlus Open or V Fold?