In today's fast-paced world, Google Maps isn't just our go-to navigator; it's also a medium to connect and assure our loved ones of our whereabouts. Whether you're catching up with friends or letting your family know you're on your way, Google Maps makes it simple and secure. If you're on Android or iOS, we've got you covered. Dive into our guide on how to send a location to someone in Google Maps on Android and iOS.
Share Your Google Maps Location on Android or iOS: A Step-by-Step Guide.
Share your real-time location in Google Maps on Android: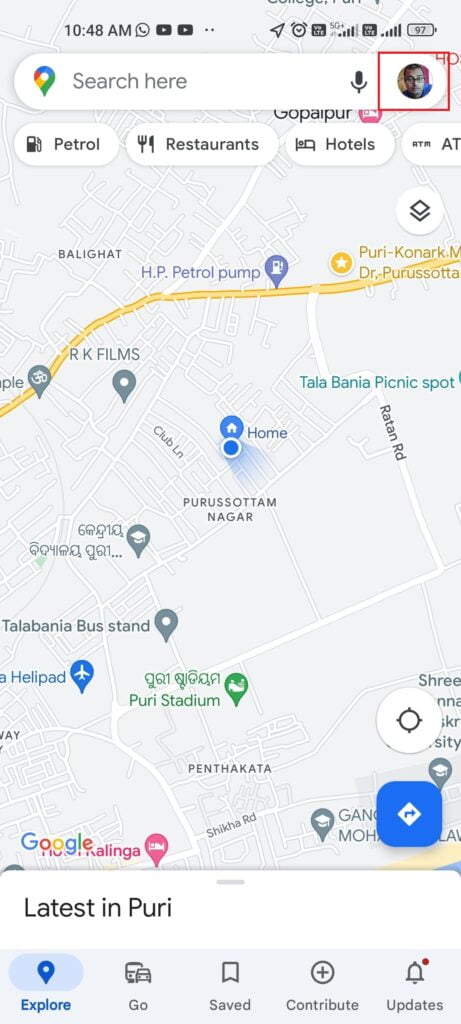 Begin by opening Google Maps and tapping your profile icon.
Navigate to Location Sharing, then click on the Share Location button.
You're presented with a range of sharing durations. Opt for a short stint of 15 minutes or as long as a day. If you prefer, select the "Until you turn this off" option for indefinite sharing.
Next, choose your trusted contacts.
Finalize by tapping on Share.
How do I set up location sharing on my iPhone?
Get started with Google Maps and click on your profile.
Find and select Location Sharing.
Click on Share Location.
Set your preferred sharing window with the (+) and (–) buttons, or simply choose to share until you manually end it.
A list pops up! Pick your desired contact or tap on More options for extra sharing avenues (WhatsApp, Facebook, Email, Messages, etc.)
Once decided, hit Share and share your real-time location.
If you ever change your mind, find the Sharing via link option and select Stop to return to the default view.
What others will see?
So, you've successfully shared your location. But what does the recipient see?
Recipients receive an alert that you're on the map. Your location is marked, not with exact coordinates, but with a general pin. It provides an idea of your proximity, including insights like your city and postal code. A nifty feature also lets them monitor your device's battery, which can be a lifesaver if you're running low.
However, privacy is paramount. Your exact address remains undisclosed, and your travel history stays yours.
How to Stop Location Sharing
Should you ever wish to reel back your location access?
Launch Google Maps.
Tap your avatar, then delve into Location sharing.
Locate and select the person you want to disconnect from.
Simply tap Stop!
FAQs
Why can't I share my location on my iPhone?
Several reasons could be at play: your location services might be off, the app might not have the necessary permissions, or there could be an issue with your internet connection. All these settings must be correctly configured.
Who can see my location on my iPhone?
Only those you've explicitly shared your location with, through apps or services can see it. Plus, certain system services utilize location data, but Apple emphasizes user privacy.
How do I know if I'm sharing my location on my iPhone?
Navigate to Settings > Privacy > Location Services. Under "Share My Location," you can see if it's turned on and with whom you're sharing.
Verdict
In a world connected digitally, Google Maps is a lifesaver, making our journeys smoother and our connections stronger. Whether you're on Android or iOS, knowing how to share and manage your location is empowering. Stay informed, stay connected, and travel smart!