Are you looking for the best D-Link DCS-8302LH Review article online?
Don't worry, just keep reading to find more.
In this age of smart upgrades for almost every household appliance and electronic device, the most crucial equipment in your home security system may benefit from an update too.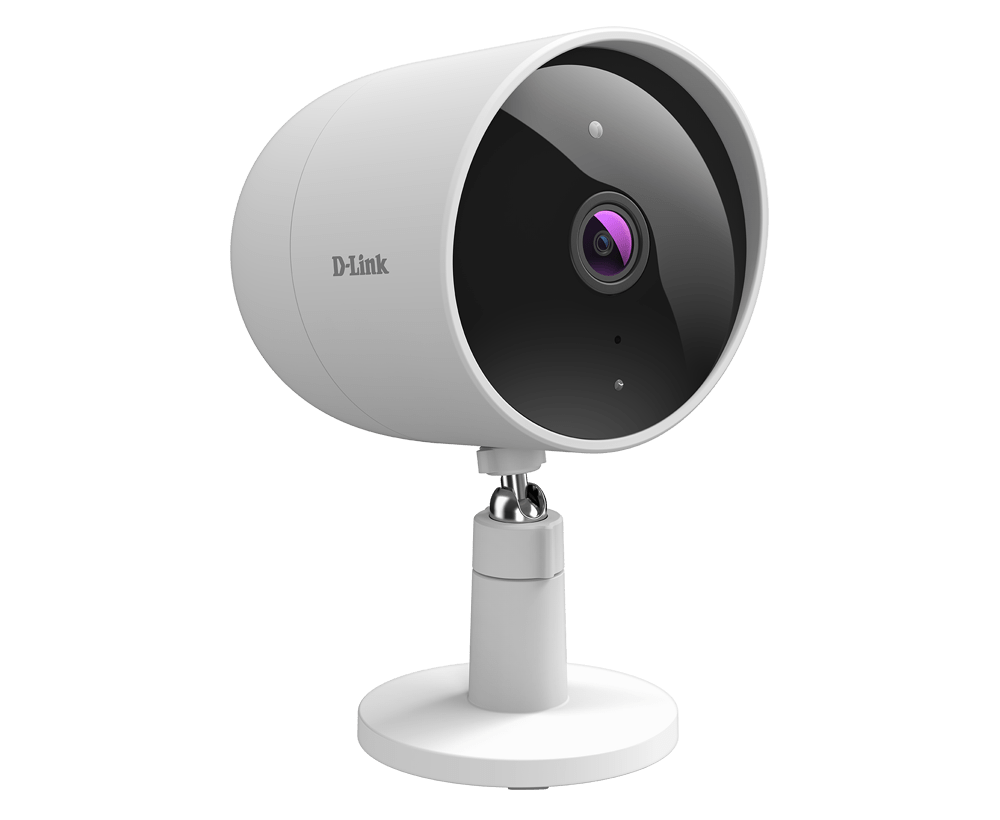 With a smart security system, convenience isn't the only benefit. If you have a superior artificial intelligence guard in your house, you'll feel safer. A smart security camera will be on guard 24 hours a day, 7 days a week, ready to deter would-be trespassers.
Using the D-Link Outdoor Wi-Fi Camera, model DCS-8302LH is a fantastic choice for this reason.
D-Link DCS-8302LH
Full HD outdoor smart security camera DCS-8302LH is elegant and weather-resistant.
It has night vision, so you can keep an eye on your property even when it's dark. This camera's field of vision is also fairly broad, allowing you to see more of what's going on in your house than you may otherwise be able to.
DCS-8302LH comes in the same conventional package as most of their other camera offers, which we've seen before. Everything a customer needs to know is right there in plain sight.
D-Link DCS-8302LH – Features
The DCS-8302LH, like its siblings, has a nice collection of features. If you're looking for cameras that can identify people, these are the ones to choose because of their AI-based person detection.
The DCS-8302LH can record in Full HD 1080p at 30 fps and has a 135-degree field of view. Having a broad field of view means that you'll be able to catch a lot of surrounding video, but you'll sacrifice detail if you need to concentrate on certain items. When it comes to security cameras, there is no one-size-fits-all arrangement, and you should consider its location as well.
To frighten away any intruders or your neighbor's cat, the camera has a built-in 95 dB speaker with the siren feature. Even in this epidemic atmosphere, the two-way speaker system is really useful. It's never been simpler to handle deliveries or contactless purchases since you can communicate visually without having to open a door.
The DCS-8302LH is equipped with Ethernet as well as Wi-Fi, which is something we haven't seen in earlier versions.
Use either ethernet or ONVIF Profile S recording if you wish to reduce latency. D-Link omitted POE functionality, which would have been helpful when using Ethernet. That's about the only complaint we have here.
On the DCS-8302LH, ONVIF Profile S allows for cloud and microSD (up to 256 GB) recording, as well as NAS storage.
On compatible devices, the camera works nicely with Google Assistant and Alexa. However, because we're usually carrying about our phones, we don't see the need for this feature for us. However, if you want to make use of it, even if it's only for show, you may.
D-Link DCS-8302LH – Installation
D-Link Wi-Fi cameras have an easy installation procedure which is one of its most beneficial qualities. Just download the mydlink app and scan the QR code on your smartphone to start. The most time-consuming phase is deciding where to position the DCS-8302LH and securing it in place.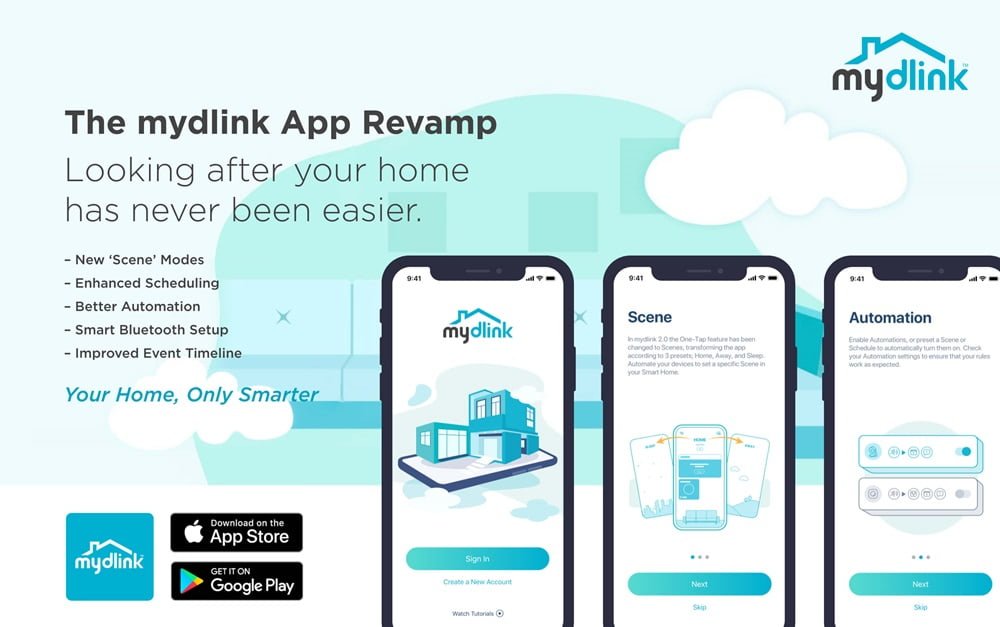 For outdoor usage, the device is weather-resistant, enabling you to mount it in a variety of locations without fear of harming it.
D-Link DCS-8302LH – Pros and Cons
Here are its advantages and disadvantages.
Pros
It can record in 1080p 30fps video quality.
At 135°, the camera's field of vision is wide open.
Even in utter darkness, the night vision can reach up to 16 feet
In the range of -13 to 113 degrees Fahrenheit, the camera is capable of operating.
Google Assistant and Amazon's Alexa can both use the camera without any issues.
You can download the software that goes along with the camera for free from Google Play or the Apple App Store.
To get a taste of what the cloud recording service has to offer, D-Link offers a 24hrs free cloud storage option.
Cons
The camera does not work with Siri.
There isn't any support for PoE.
Only one color is available for the camera.
You must buy a subscription to keep cloud recordings for longer than a day.
Conclusion
The selling price of the DCS-8302LH is AU$199.95, which places it in the middle of the pricing range. The whole package makes this an excellent piece of gear to get your hands on, given the functionality it offers and the fact that it's backed by an industry powerhouse where you can be guaranteed future support as well.
The DCS-8302LH is an excellent choice if you're seeking a simple setup without the need for complicated hard wiring, as well as the potential to easily add more functionality down the road.
We hope you found our D-Link DCS-8302LH review article helpful. For more information, keep reading.
How do I connect my D-Link camera?
To connect my D-Link camera, follow the following steps:
Step #1: Read the fast setup guide and download mydlink app
Installing mydlink cameras is as simple as reading the fast setup guide, which will walk you through the procedure step-by-step.
Step #2: Open mydlink app
What is mydlink, you ask? In addition to the free mydlink app for smartphones running iOS, Android, and Windows 8 operating systems, they now provide apps for iPads and Android tablets, so you can keep an eye on your home even while you're out of the house.
Step #3: Set up your camera where you want it
Camera positioning is the most critical component of the process. It has to be precisely perfect for it to work. What are you tracking? Find a decent location for your camera, whether you're watching the front entrance, your baby's room, or Fido's play area.
You now have two choices. A shelf or hard surface may be used to hold your camera, or you can attach it. Ultimately, it's a matter of personal choice.
And it's done! Effortless. Your mydlink Wi-Fi camera is now operational.
How do I connect my D-Link camera to my phone?
The mydlink Lite mobile app may now be used to set up your camera. This software makes it simple to set up your camera from your mobile device.
Take a picture of the QR code with your smartphone or tablet. Go to the mydlink Lite app and hit the Sign up there if you're a new user and want to begin the setup process.
FAQs
Can I use a D-Link camera as a webcam?
No, it is only possible to use D-Link cameras with Ethernet, specifically Fast Ethernet. So you can't use it as a webcam.
Can D-Link cameras be hacked?
According to Consumer Reports, a D-Link camera may expose users' personal information to cyberattacks. Consumer Reports research showed that a D-Link wireless home security camera may broadcast unencrypted footage over the internet in certain situations. Strangers might potentially be able to see the footage as a result.
What can I do to protect my wifi camera from hackers?
To protect your cameras from being hacked:
Choose a router with Wi-Fi Protected Access (WPA) or Wi-Fi Protected Access 2 (WPA2) security, which encrypts your data and protects against hackers.
A built-in firewall, which monitors and limits the flow of information, should be activated on all of your cameras. Your cameras will come with instructions on how to accomplish this.
Use a password that is difficult to guess to protect your cameras. Cameras using default passwords should be changed as soon as possible.
Use a strong password to secure your wireless router (different from the ones for your cameras).
If two-factor authentication is an option, use it if it is. (The two-factor authentication is required by all of the home security camera businesses in our ranking.)
Your camera's firmware should always be up-to-date.
Use geofencing to switch off your cameras while you're at home. Your cameras will come with instructions on how to accomplish this.